2023-03-02
NITRADOG (SK) 17.-19.2.2023
Judges Bulldogs:
17.2. Mrs. Zsuzsanna Belogh (HU)
18.2. Mrs. Martina Ellerova (SK)
19.2. MVDr. Vlado Piskay (SK)
We have had super great time at the show, Now little rest and then we planing other shows
WE ARE THE BRIGHT DIAMOD TEAM
CH ALESSIA & CH EMMA FINISHED SLOVAKIAN CHAMPIONS
JCH BAMBI BECOME SLOVAKIA JUNIOR CHAMPION
ILUSSION WHITE & CHAMPAGNE PUPPY CHAMPIONS
MANY THANKS TO ALL JUDGES FOR FANTASTIC RESULTS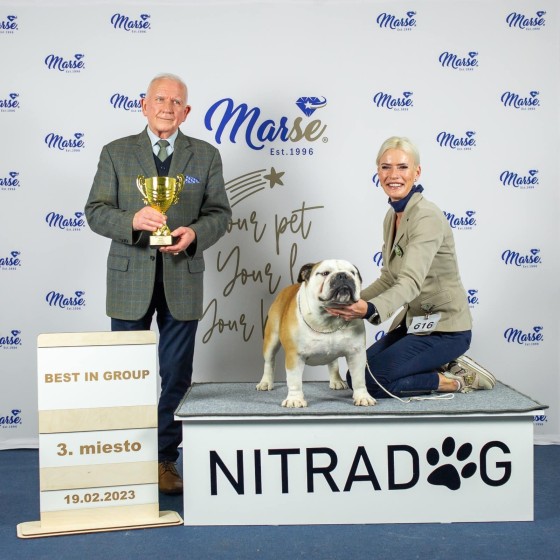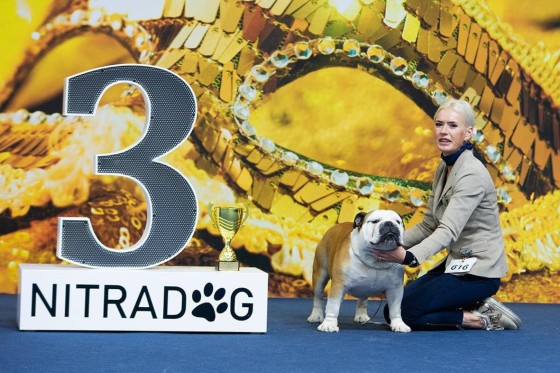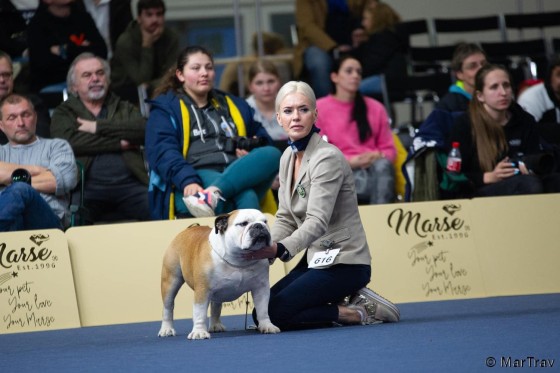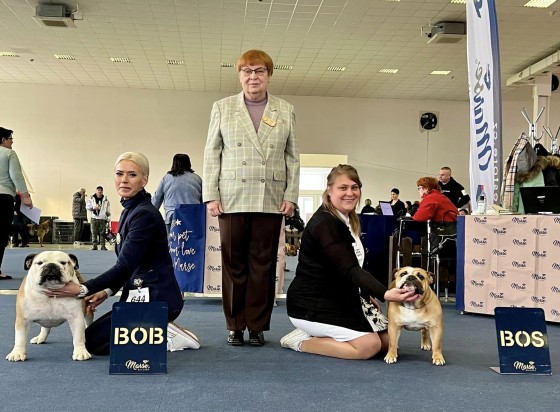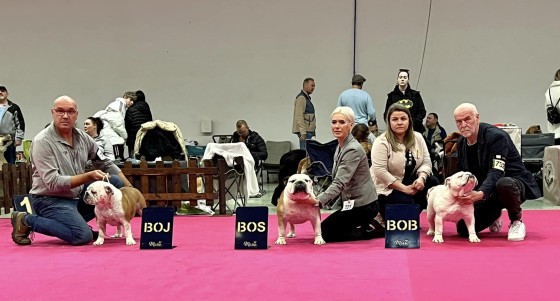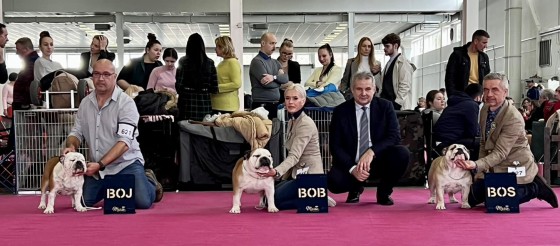 ILUSSION WHITE & CHAMPAGNE BRIGHT DIAMOND
(4months)
Minor puppy class:
all three days VERY PROMISSING1
NEW SLOVAKIA PUPPY CHAMPIONS!
Many thanks to honorable Judges for such a beautiful critiques for our youngest
The babies had their very first experience with the show and
I can say that I am proud of them, ofcorse we need keep practising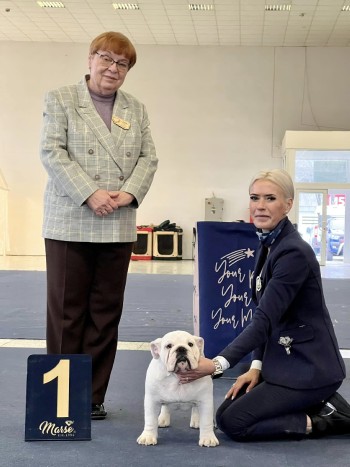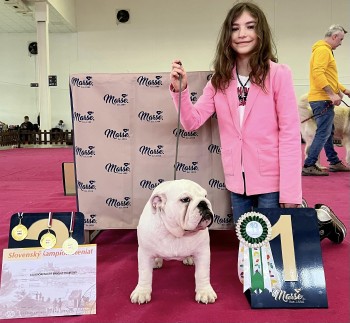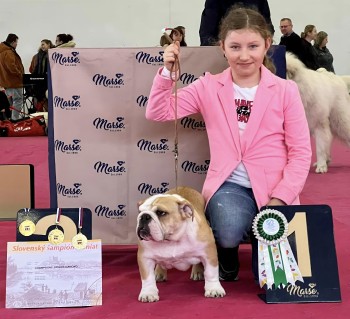 Judges Neapolitan Mastiff:
17.2. Mrs. Balogh Szuzsanna(HU)
18.2. Mr. Tibor Havelka (SK)
19.2. Mr. Erdós László (HU)
CH,JCH ALESSIA BRIGHT DIAMOND
Champion class:
17.2. EXC1, CAC, CACIB BOB
18.2. EXC1, CAC, res.CACIB
19.2. EXC 1, CAC, CACIB, BOS
NEW SLOVAKIA CHAMPION!
JCH BAMBI BRIGHT DIAMOND (9 months)
First time in junior class:
17.-19.2 : EXC1, CAJC, JCACIB, BOJ
NEW SLOVAKIA JUNIOR CHAMPION!
Many thanks to honorable Judges for placeing our mastino girls and for beautiful critiques
Děkuji mockrát Miri za přípravu a předvedení našich pokladů, úžasná práce